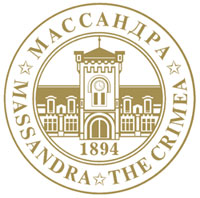 MASSANDRA WINERY, reality is here... by Home Of Vintage!
Most people who come to stay in the Crimea tends to leave an unforgettable memory and with nothing comparable to the memories of its attractions, unique and memorable places. And the Southern coast of Crimea, as has been specially created for this purpose: the palaces, parks, monuments fascinate and leave only the memory of pleasant memories.
Home Of Vintage makes your dream now reality!

One of these sites is considered to be of national production Agrarian Association "Massandra",known throughout the world for its wines and has a history length of more than 100 years .

Wine "Massandra" gained its popularity for a long time and deservedly otsenёnnye many awards at international competitions, is now known to many. But the process of creation, the birth of wines, unique, new brands of this noble drink often remains unknown. So it was before - in past years, when the plant and its heart - the main cellar "Massandra" remained closed to visitors, and the opportunity to see the mystery of the creation of new wines dropped out not many.

However, as time goes on, and now "Massandra" - is open to visitors all over the world, the company in accordance with international quality standards, participating in many exhibitions and international auctions. A great opportunity to visit the "Massandra": a walk through the plant, visit the gallery wine cellars, acquainted with the exhibits of the "Museum of wine" to see the process of creating wines, and, of course, to assess their bouquet appreciated at tastings in the tasting room, which is used as a Come to Rest in Crimea with tourists and businessmen to enter into contracts and sign international agreements presidents ...